Welcome to The Fort York Guard!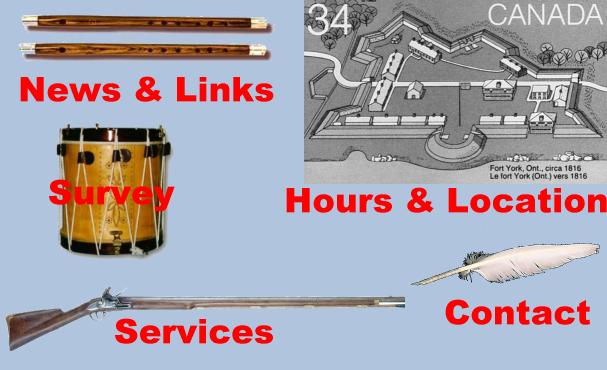 Welcome to this page dedicated to the Fort York Guard. We hope you will enjoy your visit to this site, and we will try to make it as entertaining and informative as possible. Please continue reading to see what this website has to offer.
The Fort York Guard has many services which it offers to the public. Some of these services include demonstrations of period artillery, music, and musketry. The Guard runs a program each summer involving students from all over the country. Lets find out more about who the Guard is and what services they offer...
If you would like tofill out our survey about the Fort York Guard, we would appreciate your input. The guard only performs for two months a year, you can help us make it an even more entertaining time!
Perhaps you would like to find out what sort of advantages the Fort York Guard has to offer over similar services? Check out our news site for details on our program and comparisons to other programs.
If you would like to get a hold of one of the directors of the Fort York Guard you can find their contact information here. The directors of the Guard are all students with busy schedules, but they will do their best to answer your questions and respond to your comments.